| Item ID | Starting Bid | Bids | Current Bid |
| --- | --- | --- | --- |
| 68191 | $50.00 | 4 | $107.50 |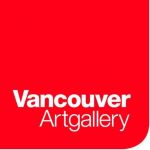 Winning Bidder
Winning bidders will be contacted after the in-person auction closes
This variety pack is quite the mixed bag, enjoy Art, Mexican fare, coffee beans and a revolutionary relaxation technique.
1. Three Floats at the Float House ($170 Value)
Floating is a practice where you enter into a float tank (also called an isolation tank or sensory deprivation tank) imagine a space where you don't feel, see or hear anything. The tank's extremely unique environment is designed to allow for a minimal amount of sensory input to enter into your nervous system. This environment then has a plethora of benefits and applications for health, personal development, spirituality, and well-being.
2. One Year Vancouver Art Gallery Household Membership ($120 Value)
The largest gallery in Western Canada. In addition to exhibitions of its own collection, the Gallery regularly hosts touring exhibitions. You will receive:
Personalized membership card granting unlimited free admission for a full year
Two complimentary one-time-use guest passes
Plus many more benefits!
3. A Three Pack of Ethical Bean Coffee Beans ($40 Value)
Fair Trade. Organic. Community-minded. Environmentally-aware. And delicious Coffee!
4. $25 Gift Certificate for Bandidas Taqueria
Bandidas' food is rustic with healthy flavours and a warm heart. This vegetarian restaurant specializes in baked burritos and hearty meals. Laid back atmosphere, and killer food!
Item Added: Thu May 19, 2016 10:49 AM